TSSD
FOR THE "LITTLE BOY" IN ALL OF US
"THE GUYS" - FROM LEFT TO RIGHT
SPANKY - BIG ED - NASTY NICK - SMILEY JACK - STINKY PETE - THE HOLSTER KID
( PLEASE NOTE THAT THE CHAPS ARE ON BACKWARDS ON NASTY NICK )
__________________________________________
WE NOW ACCEPT PAYPAL PLEASE SEND YOUR PAYMENT TO
themilitaryminiaturestore@yahoo.com
_________________________________________
ALAMO VILLAGE
PLUS
FOUR ALAMO MOVIES FOR BABY-BOOMERS!
*****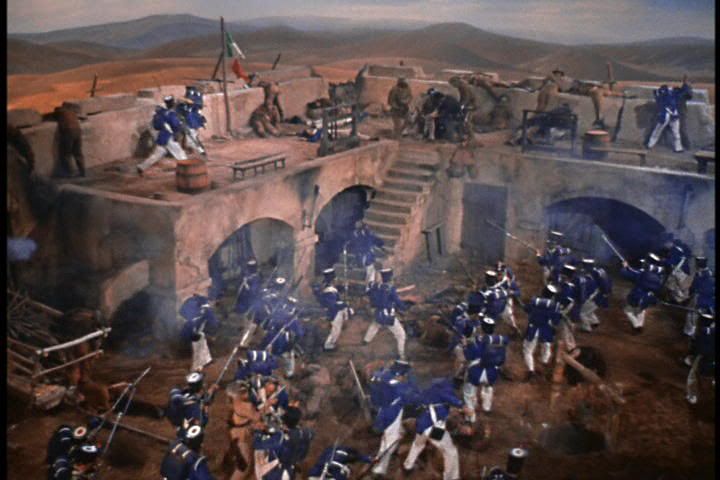 FESS PARKER'S ALAMO
PART OF THE INDOOR MOVIE SET
THE FINAL MOMENTS OF "DISNEY'S" 5 PART DAVY CROCKETT TV SERIES, 1954-1955
AND
ALAMO VILLAGE
THE JOHN WAYNE ALAMO MOVIE SET, 1960
BRACKETTVILLE, TEXAS
AND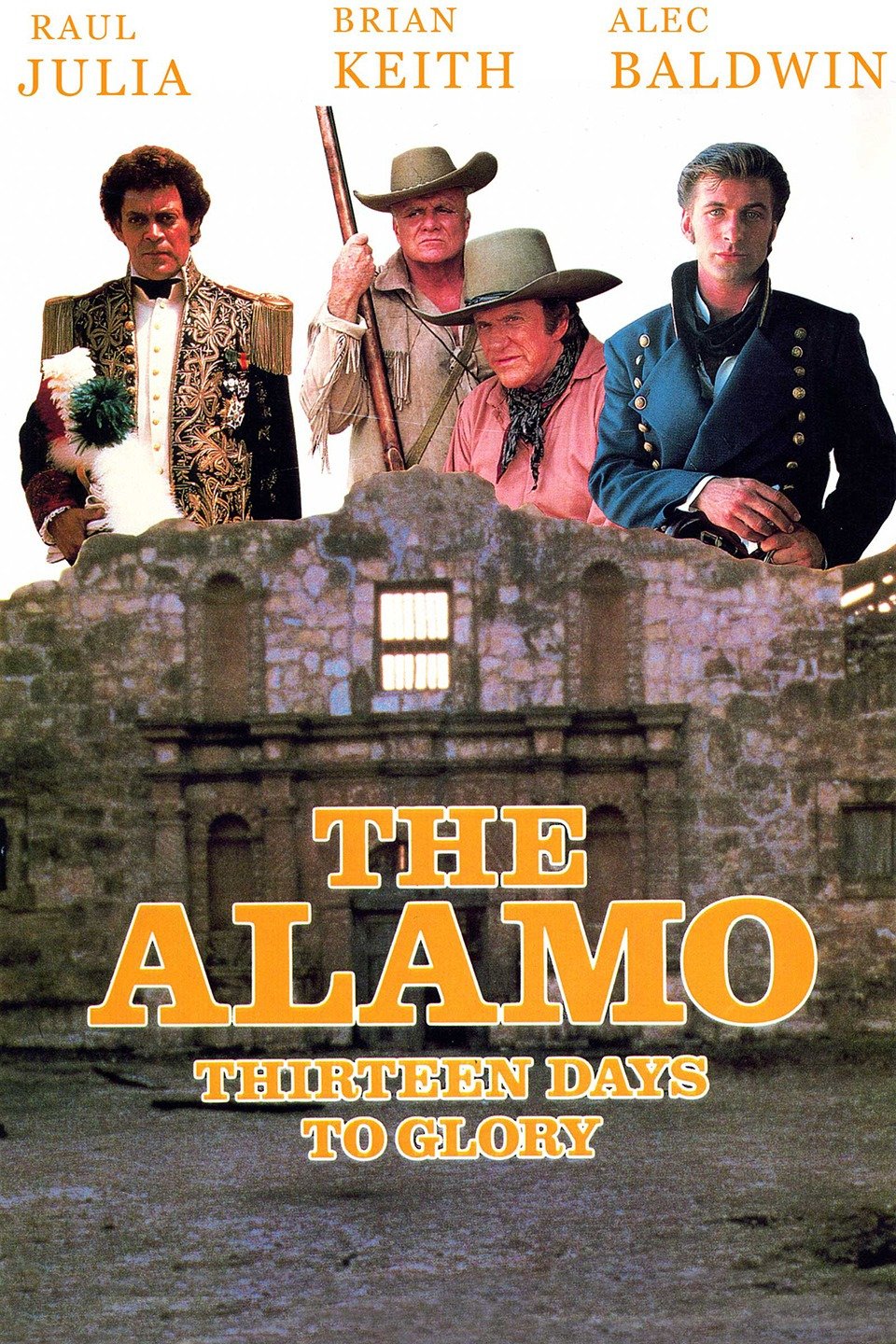 THE ALAMO: 13 DAYS TO GLORY
1987 TV MINI-SERIES
I BELIEVE THEY USED THE JOHN WAYNE SET AS WELL
AND
THE ALAMO
RON HOWARD & BILLY BOB's MOVIE SET, 2004
DRIPPING SPRINGS, TEXAS
AND
THE "REAL" ALAMO
DOWNTOWN SAN ANTONIO, TEXAS
PHOTO TAKEN FROM A ROOF-TOP BY NICK AT "TSSD",
DURING THE VERY FIRST "TEXAS SHOW" IN 2007
_________________________________________
REMEMBER THE ALAMO......AGAIN!!
BUT FIRST....LET US HONOR THE GENTLEMAN THAT STARTED IT ALL!
I WAS SIX. I HAD THE HAT. THE RECORD. THE T-SHIRT. THE LUNCH BOX. THE ATTITUDE!
I HAD THE MARX DAVY CROCKETT ALAMO PLAYSET. TWICE.
I HAVE BEEN TO LOS OLIVOS. TO THE WINERY. I HAVE BEEN TO THE SANTA BARBARA RESORT.
TRULY, "THE GREATEST GENERATION" - AND "OUR" GREATEST "HEROES"
ARE DISAPPEARING FAR TOO FAST - FAR AHEAD OF WHEN WE ARE READY TO REPLACE THEM OR LET THEM GO.
THESE LYRICS FROM THE DANIEL BOONE TV SHOW SAY IT ALL:
Daniel Boone Was A Man,
Yes, A Big Man!

And He Fought For America
To Make All Americans Free!
YEP.
FESS PARKER WAS A BIG MAN
*****
FESS PARKER
1924 - 2010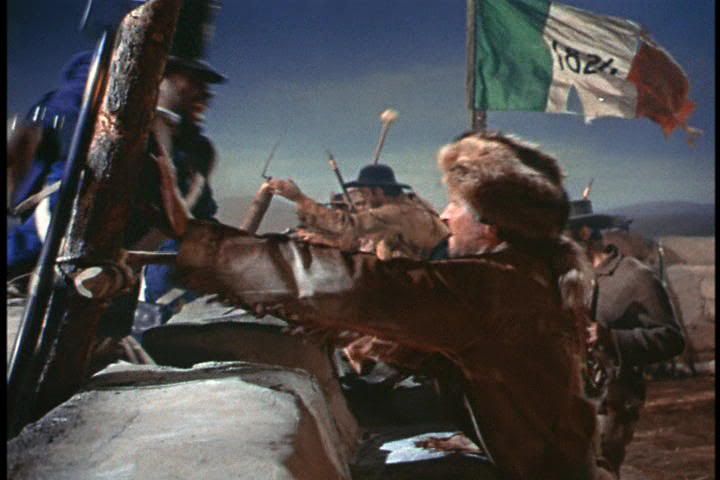 ____________________________________________
BILLY BOB'S ALAMO, 2004
DRIPPING SPRINGS, TEXAS
PHOTOS OF THE LATEST "MOVIE ALAMO" - NOW "SADLY DEFUNCT"
***
PHOTOS COURTESY OF
SGT. MAJOR JAMES DEVER, U.S. MARINE CORP, RETIRED
______________________________
NEWS REGARDING
ALAMO VILLAGE
BRACKETTVILLE, TEXAS
POSTED BY TSSD JANUARY 8, 2015
THE ALAMO......THE DUKE'S ALAMO, THAT IS......
The Alamo......
has weathered cannon blasts, Santa Anna's army and urban growth. But for a replica of that Texas landmark, neglect may be the biggest foe. Alamo Village, a 400-acre set built in the late 1950s for John Wayne's movie "The Alamo" is slowly losing the battle against time and nature, The Associated Press reported. More than 100 additional productions, including movies and music videos, were filmed at the site, about 120 miles west of the actual Alamo in downtown San Antonio.
The set contained more than 200,000 square feet of permanent buildings, including a church, blacksmith shop and a jail, according to the Texas State Historical Association. For several decades it was a popular tourist destination, drawing hundreds of daily visitors at its height for musical shows and staged gunfights. But attendance waned in the 1980s as traffic shifted north after the completion of Interstate 10, The A.P. reported. The set was put up for sale in 2004 by Virginia Shahan, who took over operations after the death in 1996 of James T. Shahan, her husband and founder of Alamo Village. It was eventually closed in 2010, about a year after Ms. Shahan died.
The site is now mostly used for cattle grazing and hunting, and some buildings are beginning to succumb to the elements, The A.P. reported. David Jones, a businessman in Corpus Christi, Tex., hopes to bring tourists back to Alamo Village. He told The A.P. he is close to raising the $8 million he estimates is needed to buy the property and turn it into a Texas version of Old Tucson, a theme park in Arizona.
_________________________
Virginia Francis Webb Shahan

Feb 15, 1916 - June 23, 2009

"Virginia Francis Webb Shahan, age 93, entered into rest June 23, 2009, at
her residence in Brackettville, Texas. She was born February 15, 1916 in
Del Rio, Texas. She was a long time pioneer rancher, along with husband "Happy" Shahan and their family."
"Owner of The Movie Set and Tourist Location, ALAMO VILLAGE"
_________________________
ALAMO VILLAGE
BRACKETTVILLE, TEXAS
HOME OF THE JOHN WAYNE ALAMO
AND
COMPLETE WESTERN TOWN MOVIE LOCATION
( See the "Dripping Springs, Texas" Alamo - from the 2004 Movie - shown below )
___________________________
SIEGE OF THE ALAMO
__________________________
Alamo Village is located approximately 140 miles west of San Antonio, Texas ( where The Real Alamo is located ) off of Highway 90 West. The drive from San Antonio is very pleasant ( 4 lane road ) and you pass through such Texas Towns as Castroville, Hondo ( "This is God's Country - please don't drive like Hell through it" !! ), and Uvalde. Since I currently live in SoCal, ( land of expensive real estate ), I was amazed to see signs for: "15,000 ACRES For Sale, or 10,000 ACRES For Sale" !! A lot of land out there!!
After you reach Brackettville, which is also home to Historic Fort Clark and Museum, you drive another 7 miles on a 2 lane road with majestic views of The West Texas Landscape ( not a desert ) to reach the entrance to "The Village".
Now "The Village" is actually located on a huge working ranch owned and operated by Mrs. Virginia Shahan. So as you drive through the entry gate you are met by a "Real Cowboy" ( admission is about $ 7.00 ) who will hand you a map showing the locations of all of the buildings, and also a long list of all of the motion pictures that have been filmed there. ( Lonesome Dove for one )
The road changes from asphalt to dirt and gravel as you drive into the ranch. Nothing can be seen except trees, scrub and cacti - where is The Alamo? Signs say "25mph - Cattle Have the Right-of-Way". You pass Texas Longhorn Cattle with HUGE sets of Horns, Horses, Burros and more - all of which are walking along the road, unfenced. I was thinking: "it's a good thing I'm in a Rental"!!
Just around the 3rd bend in the road, and just past the Ranch Headquarters which sits atop a hill, you spy your first glimpse of "Hollywood" - some old props from movies gone by, scattered amongst the cactus.
Then you see it - The North Wall is right there to the left of the road!
Then theLong West Wall - the Chapel comes into view - the Main Entry Gates
the Gun Ramps - WOW!! Right there - in the middle of nowhere ( and with no one else around ) - The Entire Alamo Fort !!!!
You proceed on down a slight slope to "The Town" - which is a fabulous reincarnation of a Spanish/Western Town and a working Motion Picture Location. There are some terrific buildings for "Form Tech" or others to produce !! You park where ever you want - under a tree - on the grass and gravel.
You can see the Large and Beautiful Cathedral where Santa Ana hoisted his
flag, the Cantina, Saloon, Western Hotels, Undertaker, Sheriff's Office, Stage Coaches & Wagons, Supplies, General Store and more - a lot of buildings!!
Looking East on Main Street - Rear Entry Road - Another Street Scene - The Cathedral with Grandma TSSD
But here's the Cool Part - there isn't anyone there to greet you, bother you, sell you something - no rides, no neon lights, no tourist stuff - just an Alamo and a Town. You can get something to eat and drink ( they actually made DeAnna a root beer float! ) at the Cantina ( used in many, many movies ), and they do have a bathroom in one of the Movie Buildings. But that's it.
11 / 01 / 2016
OOOPS!!
WHAT HAPPENED HERE !!??
MY PICTURES ARE 'GONE' !?
"Cowboy Bob" serenades DeAnna"
Gunfighters prep for a robbery - One of the town's hotels - entrance to "Boot Hill" on the right
The last time I was there they were actually filming a Western Movie soon to be released ( "Jericho" )
This time they were preparing for the 2nd Annual "Gunfighters" Competition on July 4th.
11 / 01 / 2016
I SINCERELY HOPE I CAN FIND THESE PHOTOS AGAIN ......
SINCE ALAMO VILLAGE IS NOW CLOSED TO THE PUBLIC - UNFORTUNATELY !!
Room used as "Bowie's" Room in The Alamo - Cannon from The Movie - Below Ground Jail in The Sheriff's Office - The Alamo as viewed from Town
You can spend an Hour or a Day there - all I can say is that if you ever get the opportunity - GO !! ( I would recommend fall or spring for the best - coolest - weather ) Very Friendly Folks and a Fascinating Trip Back In Time!!
Monument in Town Center The Alamo Looking Towards the Gated South Wall
The TSSD's Invade The Alamo !!
Hospital/HQ Bldg - Entry Gate - Chapel - Water Well Looking Towards The North Wall Gun Ramps
HQ BLDG - Chapel with Palisade Wall - Rear Chapel Gun Ramp - Chapel Interior
Side Room of Chapel - Towards The Corral - West Wall - Long Barrack
CROCKETT'S LAST STAND
______________________
SPRING 2004
SHOWN BELOW
THE "DRIPPING SPRINGS" ALAMO
FROM THE 2004 FILM
FOR YOU "ALAMO-MANIACS"
( like me!! )
THIS IS WAS AS CLOSE TO THE NEW MOVIE SET AS WE COULD GET
IT IS NOT OPEN TO THE PUBLIC
WE GOT TO THE ENTRANCE TO THE RANCH, AND I OFFERED THE GATE GUARD MY PRIZED POSSESSION - MY CONFEDERATE STATES TWO DOLLAR BILL - AS HE RAISED HIS SHOTGUN, WE QUICKLY DROVE AWAY.
THEN WE FOUND THIS HILLTOP TO SHOOT A COUPLE OF PHOTOS - LONG DISTANCE ZOOM.
WHAT A SHAME IT'S NOT OPEN!!
WE DROVE ON DOWN THE HILL AND RAN INTO THE PERDANALES RIVER
DeANNA GOT OUT AND DODGED RATTLERS & `DILLOS TO TAKE SOME PICTURES
THE CAPITOL BUILDING
AUSTIN, TEXAS
DOWNTOWN S.A.T. "TOWER LIFE" BUILDING
ILLUMINATED FOR "FIESTA" WEEK
___________________________________
"THE ALAMO" MOVIE - 2004
REVIEW
GOOD MOVIE - NOT GREAT, BUT GOOD. PERSONALLY, I AM AN ALAMO NUT. I BELIEVE I EVEN PUT MYSELF THERE INSIDE THE ALAMO DURING THE BATTLE ( intentionally ) ONE NIGHT IN MY SLEEP. SCARED THE HELL OUT OF ME SO I WOKE UP. MEMBER OF THE ALAMO SOCIETY, ALAMO DIORAMA BUILDER, MANY BOOKS AND PRINTS OF THE ALAMO. THE ALAMO FLAG HANGS AT THE ENTRY TO MY HOUSE. I BUILT AN "ALAMO" WALL IN FRONT OF MY HOUSE, COMPLETE WITH BELL TOWER, SCALING LADDERS AND FLINTLOCK RIFLES AT THE READY.
( our house is referred to as the "Taco Bell" by the friendly HOA folks? )
I WOULD GIVE THE MOVIE THREE TOY SOLDIERS OUT OF FIVE. THE GOOD PARTS: PHOTOGRAPHY & SOUND, TERRIFIC OPENING AND CLOSING SCENES, SOME GOOD SPECIAL EFFECTS, BILLY BOB PLAYING THE FIDDLE, EXCELLENT BATTLE AND HAND-TO-HAND SCENES - BUT NOT NEARLY ENOUGH OF `EM. AS I RECALL THEY ONLY USED 500 EXTRAS AS MEXICAN SOLDIERS, THE REST WERE COMPUTER GUYS. THE ENDING - THE "DAVY" PART - NOT BELIEVABLE TO ME ( remember, I was there ). IF THE HEAD GENERALISSIMO SAYS "NO PRISONERS" - WELL THEN - THERE WON'T BE ANY. "DAVY" IN BROAD DAYLIGHT IN WHAT SEEMED LIKE HOURS AFTER THE BATTLE? THE TRUTH IS THE MEXICAN SOLDIERS WERE PRETTY CRANKY BY THE TIME THEY FINALLY GOT INSIDE THAT PILE OF PLASTER & ADOBE - AND THEY BASICALLY SLAUGHTERED ANYTHING THAT MOVED. EVEN DEAD GUYS. VERY QUICKLY. SO - NO PRISONERS.
THE MOVIE ALSO SUFFERED THE SAME MISTAKE USUALLY MADE IN THESE MOVIES. THE ENTIRE ALAMO COMPOUND - AS IT EXISTED BACK THEN - WAS HUGE. WITH ONLY A HANDFUL OF GUYS TO DEFEND IT - WHY DO THEY INSIST ON SHOWING FRONTIERSMEN STANDING SHOULDER TO SHOULDER ON THE WALLS FIRING BLAZING VOLLEYS AT THE ATTACKERS?
I'LL BUY THE DVD, WATCH IT AGAIN ( and again ), AND THEN WAIT FOR SOMEONE ELSE TO MAKE ANOTHER ALAMO MOVIE.
THE MOVIE WAS DOOMED FROM WAY BEFORE THE RELEASE. SOMEONE JUST KILLED THIS WHOLE DEAL, AND IT SHOWED AT THE BOX OFFICE, WHICH IS A SHAME. ALTHOUGH WE JUST SAW IT AND THE THEATER WAS TWO THIRDS FULL - MEN, WOMEN AND CHILDREN. A GOOD THING. IT WAS ALSO PRETTY COOL WHEN IT ENDED AND DAVY FIDDLED TO AN EMPTY ALAMO - EVERYONE JUST SAT IN THEIR SEATS AND IT GOT REAL QUIET.
HOLLYWOOD. WHY DO THEY INSIST ON CHANGING HISTORY? FIRST OF ALL, THEY SAID THEY WANTED AN "HISTORICALLY ACCURATE" SET. SO THE FIRST THING THEY DO IS MOVE THE CHAPEL BUILDING TO THE WRONG PLACE. DON'T GET IT. DOWNTOWN SAN ANTONIO - WHERE THE REAL ALAMO LIVES, IS FLAT - LIKE A BOARD. THIS SET WAS BUILT ON HILLS. THE MEXICAN ARMY ACTUALLY APPEARED TO LOOK DOWN ON THE ALAMO FROM SOME KIND OF HEIGHTS!?
THE FILM REPORTEDLY COST OVER $ 100,000,000
THE "HAPPY" SHAHAN RANCH IN BRACKETTVILLE, TEXAS - CURRENTLY OWNED BY MRS. VIRGINIA SHAHAN, HAS AN ENTIRE, COMPLETE AND ACCURATE ALAMO FORT. IT IS FOR SALE AT 6.5 MILLION - THAT INCLUDES 500 ACRES, THE ALAMO, AND THE VERY LARGE WESTERN TOWN THAT JOHN WAYNE BUILT. SHE MIGHT EVEN THROW IN A COUPLE OF LONGHORNS BECAUSE SHE IS A VERY NICE TEXAS LADY.
SO - WHY DIDN'T THEY USE AN EXISTING ALAMO SET? AND TOWN? IT IS STILL AN ACTIVE MOVIE LOCATION AFTER 44 YEARS!! THE "DRIPPING SPRINGS" LOCATION - AND SET - HAD THE WHOLE SET AREA REDUCED IN SIZE TO THE POINT THAT THE MEXICANS APPEARED TO BE CAMPED BUT 50 YARDS FROM THE ALAMO WALLS!!??
$ 100,000,000
LASTLY, WHILE THE MOVIE TRIED VALIANTLY TO COVER A LOT OF PEOPLE, BACKGROUNDS, ISSUES AND EVEN THE BATTLE OF SAN JACINTO FOR PETE'S SAKE - IT JUST DIDN'T WORK IN THE RELEASED TIME FRAME. I DOUBT THAT THE TWO GUYS DIGGING THE WELL WOULD ACTUALLY BE DISCUSSING "SLAVERY" TYPE ISSUES. NOT AT THAT POINT IN TIME. SAM HOUSTON MADE ME THIRSTY. I LIKED "BOWIE". I THINK TRAVIS WAS PROBABLY A BIT MORE ANIMATED, ARROGANT, AND DRIVEN THAN THE WAY HE WAS PORTRAYED. JUST READ HIS LETTERS AND CALLS FOR HELP THAT WENT OUT FROM THE ALAMO. BILLY BOB - GET AN OSCAR NOMINATION BUDDY!
GO SEE IT IF YOU HAVE NOT. IT IS DEFINITELY WORTH THE TICKET PRICE - AND IT NEEDS THE SUPPORT OF HISTORIANS, ALAMO GEEKS AND TOY SOLDIER COLLECTORS.
WHAT IF HOLLYWOOD QUITS MAKING "OUR" MOVIES!!??
____________________________
PHOTOS FROM
"THE REAL ALAMO"
"THE ALAMO" GROUNDS MOST NEVER GET TO SEE
WHAT AN AMAZING PLACE. IF YOU HAVE NOT ALREADY - MAKE THE PILGRIMAGE.
_______________________________________
THIS IS THE ALAMO IN SAN ANTONIO TEXAS, APRIL 2000.
THIS IS DAVY'S ALAMO
THIS IS THE ALAMO IN BRACKETTVILLE, TEXAS, APRIL 2000
THIS IS JOHN'S ALAMO
_______________________________________
AVAILABLE NOW!
ORIGINAL ARTWORK FROM TEXAS ARTIST MARK BARNETT
"THE ALAMO COMPOUND - 1836"
COLOR PRINT FROM ORIGINAL PAINTING
PRINTS MEASURE 11" x 14"
$ 29.
"THE ALAMO CHAPEL - 1836"
COLOR PRINT FROM ORIGINAL PAINTING
PRINTS MEASURE 10" x 13"
$ 29.
*****
TSSD's
"THE ALAMO" DIORAMA - REVISITED
CLICK BELOW
_______________________________________
THE 1950's
DAVY CROCKETT CRAZE!!
"BORN ON A MOUNTAIN TOP IN TENNESSEE
GREENEST STATE IN THE LAND OF THE FREE
RAISED IN THE WOODS SO HE KNEW EVERY TREE
KILLED HIM A `BAR WHEN HE WAS ONLY THREE"
SHOWN ABOVE IS ONE OF OUR CUSTOMERS IN AN OLD, OLD PHOTO
( HE SHALL REMAIN ANONYMOUS )
BUT WHAT A GREAT PICTURE !!
_______________________________________
WE NOW ACCEPT PAYPAL PLEASE SEND YOUR PAYMENT TO
themilitaryminiaturestore@yahoo.com
_________________________________________
THANK YOU FOR VISITING THIS TSSD WEB PAGE
_________________________________________